Get ready to #TouchOmega with XOLO!
"Get ready to #TouchOmega
Be there as we unveil Omega on Twitter
5th Decemeber 2014, 12pm to 1pm"
That is what we can see on XOLO's Touch Omega page. So looks like 5th December is going to be a big day for the company... and probably even for us, consumers. But what exactly is Omega? Well, they're asking you to tweet what you think and get a chance to win Omega! Well, here are my prediction about what it can be.... Just guessing... We'll see if I was right on 5th.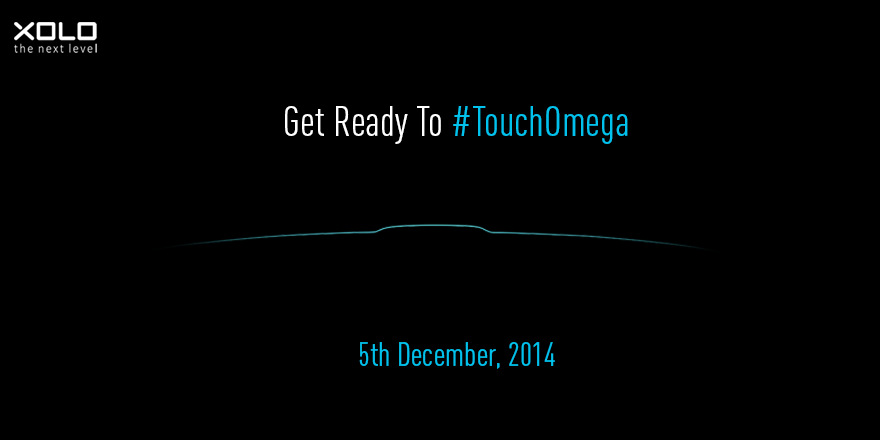 The Prediction
It's name is Omega 5.0 (100% Sure)
It's a smartphone (100% Sure)
It has a 5" screen (99% Sure)
It runs Android 4.4 KitKat with XOLO's own HIVE UI (99% Sure)
Omega is the last alphabet of Greek meaning "The Great O". Just like Alpha and Beta mean early stages of something which are not fully bug free in technology, maybe Omega means the one that is completely built... i.e. the best
It can also signify the end of old and boring technology and the start of a new era of smartphones
<Pure Guess> = It may contain a Krait 400 processor or MT6592T. Not the Snapdragon 800,801 or 805 as they're expensive
<Pure Guess> = 2 or 3 GB RAM
<Pure Guess> = 13 MP / 16 MP Camera
HD or Full HD
Corning Gorilla Glass 3
USB OTG
OGS display